On Tuesday, 17th of May, the Greek Forum of Refugees' Football Team and Police Action for Human Rights met again, after their first meeting for the World Human Rights Day (10th of December), in the context of an exhibition match, honoring the International Day Against Homophobia and Transphobia.
Both teams sent a powerful message against any type of discrimination in Alepotrypa, Kypseli, highlighting that acceptance and social solidarity are the foundations of mutual co – existence and social progress.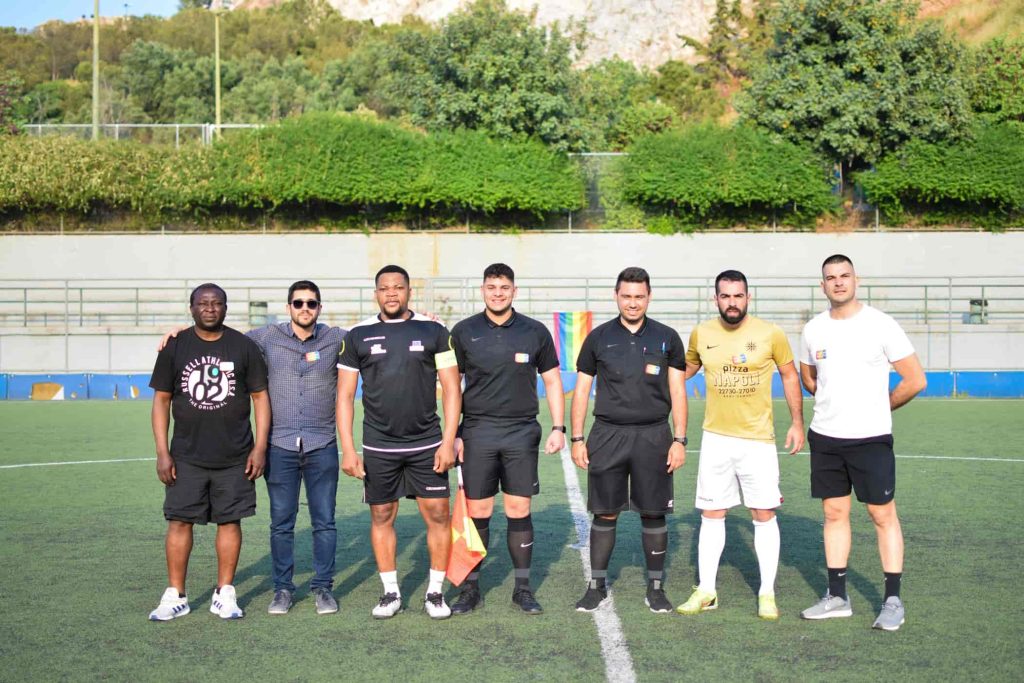 The Greek Forum of Refugees' football team beat the Police Action for Human Rights, 6-3, however, the biggest victory, once again, was the spirit and the character of the friendly game itself.
Both teams agreed on repeating their "duel", acknowledging that the struggle for the preservation, the protection and the defense of human rights is constant and ongoing.
Photo credits: Angeliki Stamataki